Why fixing US infrastructure matters: $9 per household per day
The average household would save $9.31 a day by 2025, by one estimate, if the federal government fixed deteriorating roads, public transit, and other infrastructure. But as President Trump prepares a $1 trillion package to address the need, there are big divisions over how to fund it.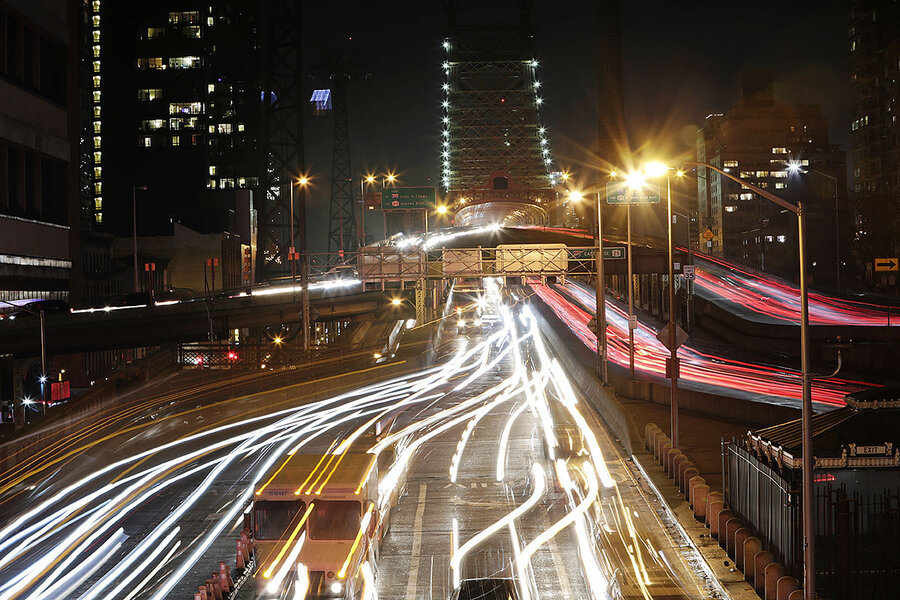 Frank Franklin II/AP | Caption
JANUARY 18, 2018 BOSTON AND WASHINGTON—Everyone agrees the $19.5 trillion US economy needs roads, bridges, railways, communications, and other modern infrastructure to run smoothly. But when these deteriorate, safety suffers and costs rise.
But the US has been underfunding infrastructure maintenance for years. Already, 1 in 5 miles of highway is in poor condition; 2 in 5 miles of urban Interstates are congested, according to the American Society of Civil Engineers. Four out of 5 major US airports could soon see Thanksgiving-like peak traffic at least once a week. ..